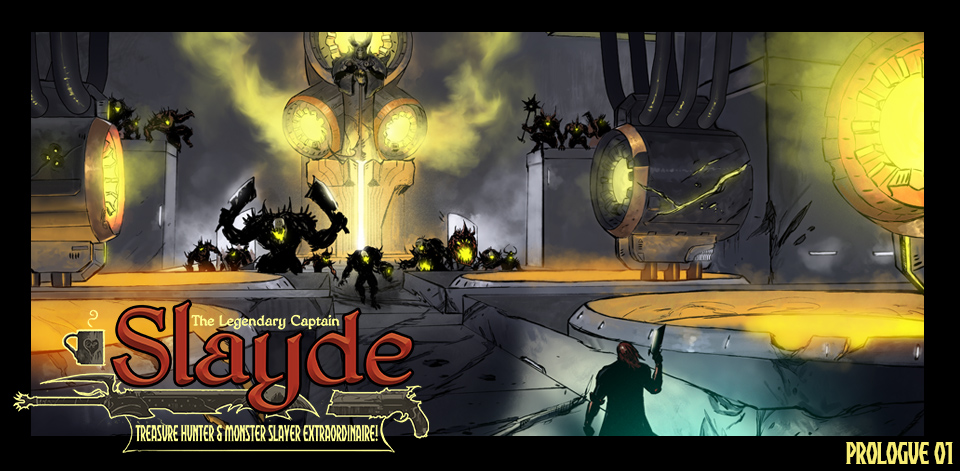 Galefire - The Legendary Captain Slayde, Treasure Hunter and Monster Slayer extraordinaire! Ep.00
Galefire comic has a new badass cover and is now pay what you want
---
UPDATE 6/8/21
Some news since this was posted -
1. More Slayde is on the way! A graphic novel is in development (and by that I mean I'm drawing it right now), it will be roughly 70 pages full of badass and I even have a publisher for it!
2. A 5E supplement is also in development! If you ever wanted to fly around on an airship in the world of Galefire swashbuckling monsters, well this book is for you! It has a ton of art from yours truly gracing its pages, and a bunch of rules to make you a stylish, monster slaying badass.
3. I am going to try and stream out making the panels for the comic! Make sure you keep an eye on my twitter @galefire, or watch me over on twitch and youtube!
https://www.twitch.tv/galefirerpg
https://www.youtube.com/channel/UC1nfpAU-vDI40IZqwVEdlCg
I have some monster creation up there already!
Get Galefire - The Legendary Captain Slayde, Treasure Hunter and Monster Slayer extraordinaire! Ep.00